Milí zákazníci a priaznivci, aj v roku 2022 chystáme pre Vás ďalšie podujatia, obľúbené degustácie vinárstiev a tematické odrodové ochutnávky. Hneď, ako nám to situácia umožní, pripravíme kalendár podujatí a dáme Vám včas vedieť na našom webe, aj na sociálnych sieťach, aby ste nič dôležité nezmeškali. Ďakujeme, že ste trpezliví a zachovávate nám priazeň!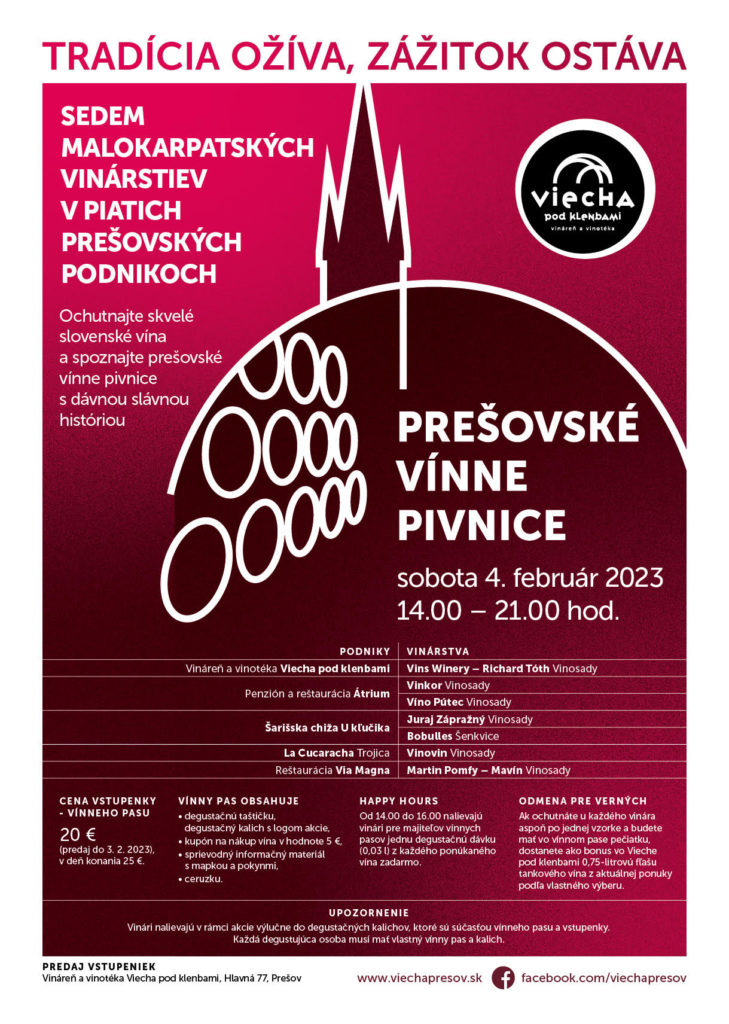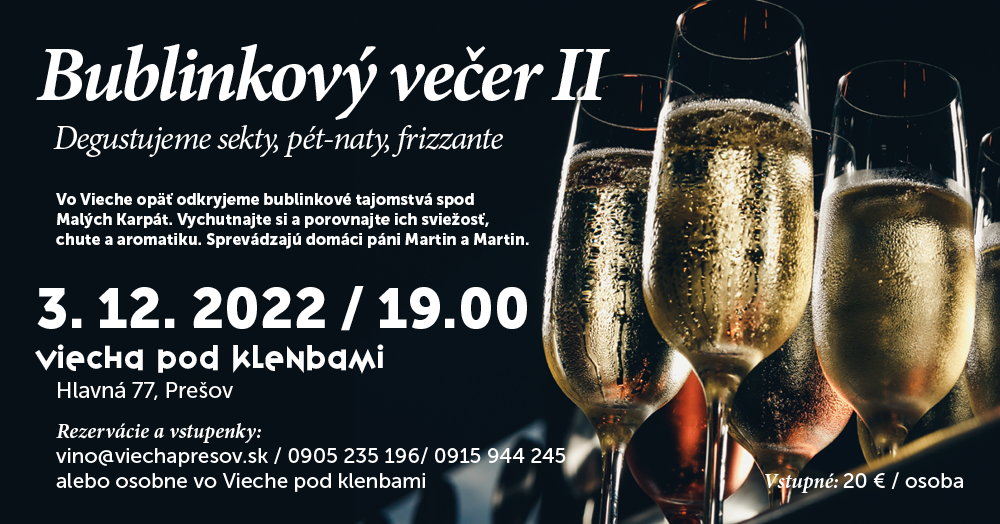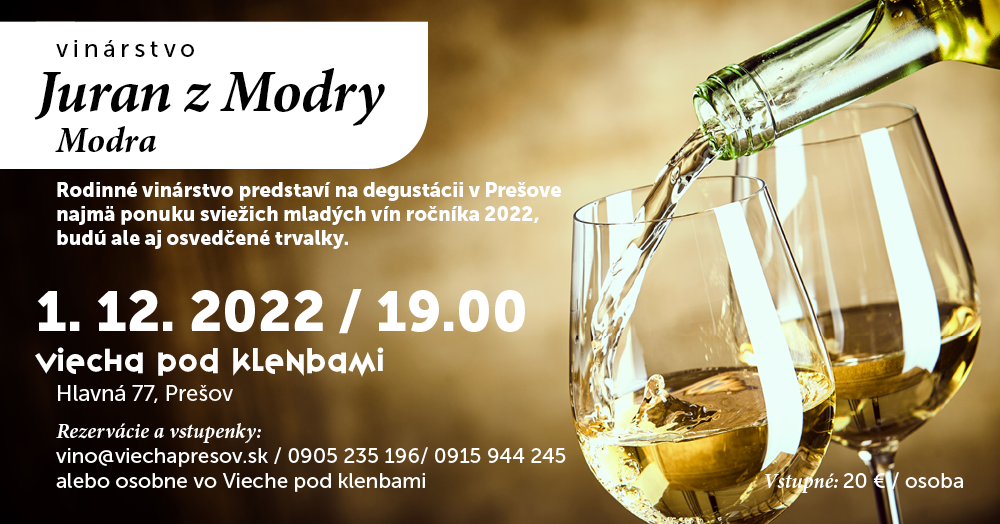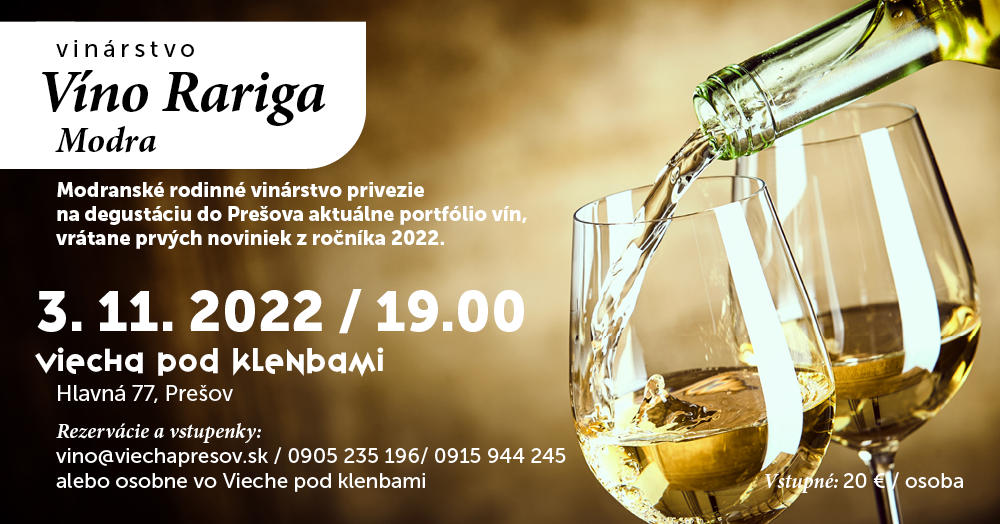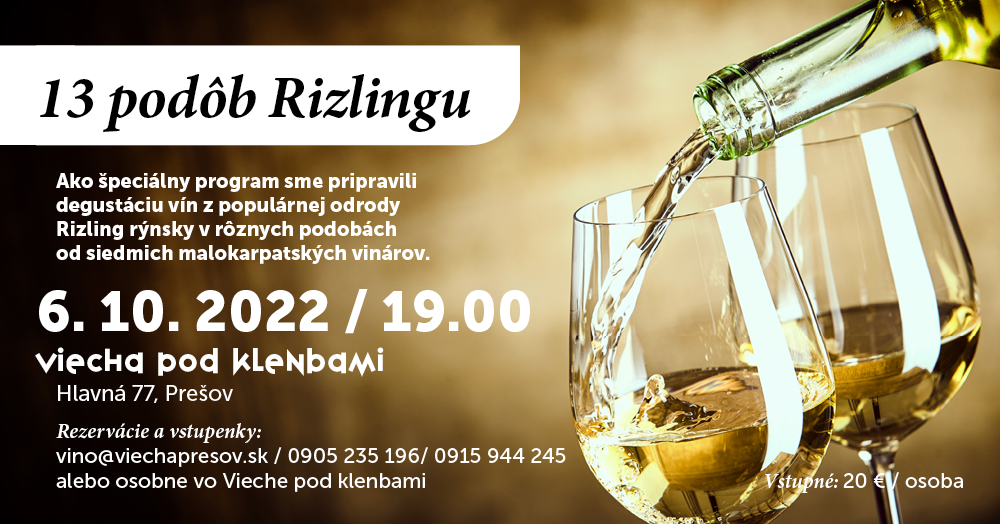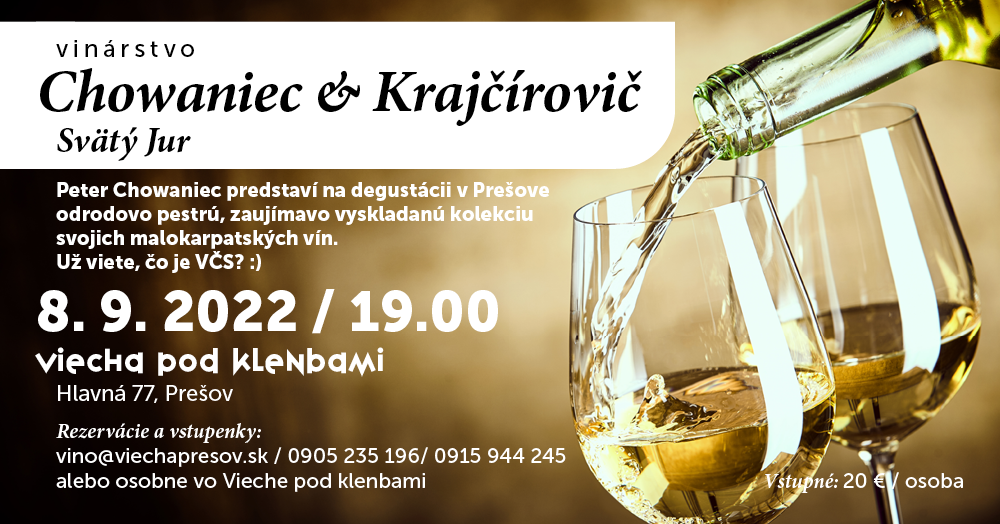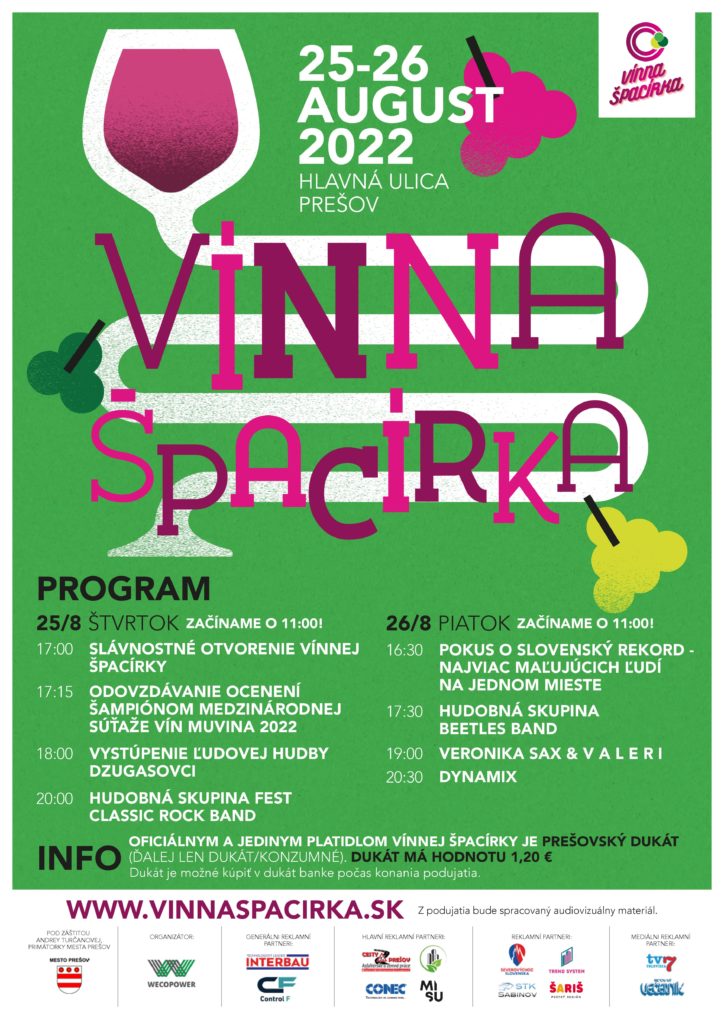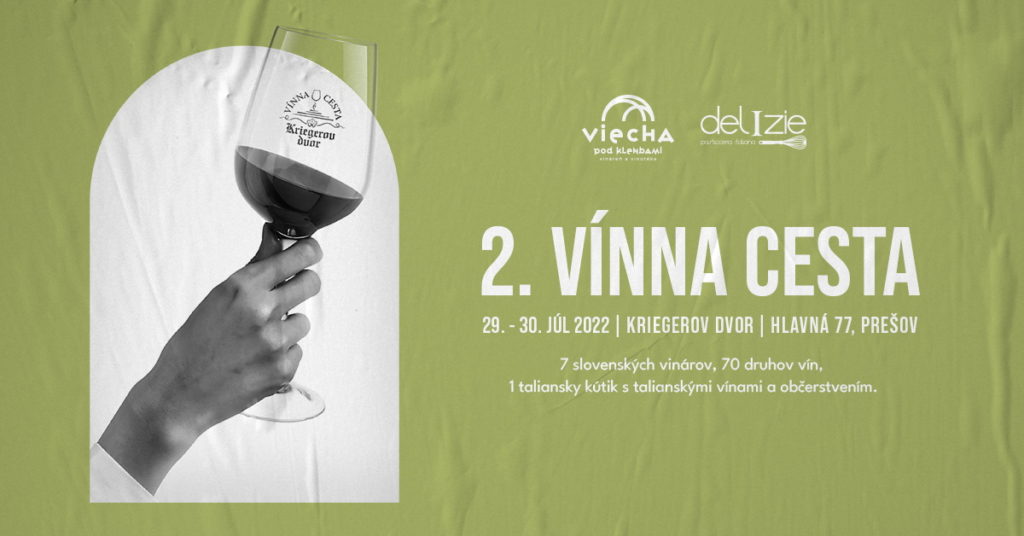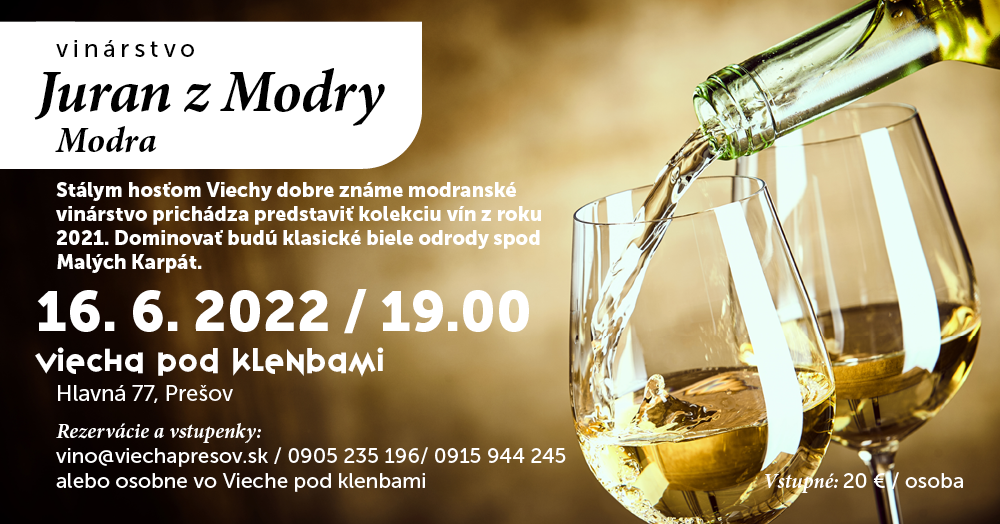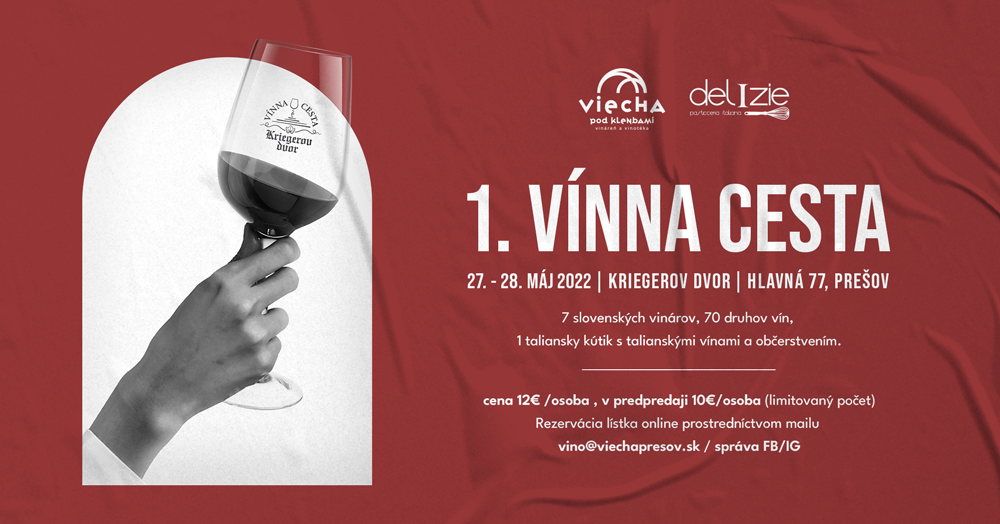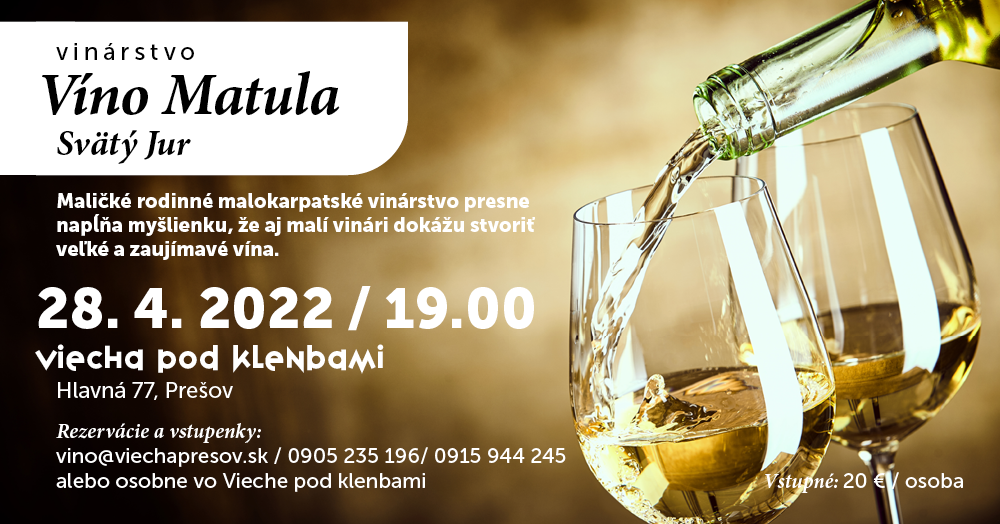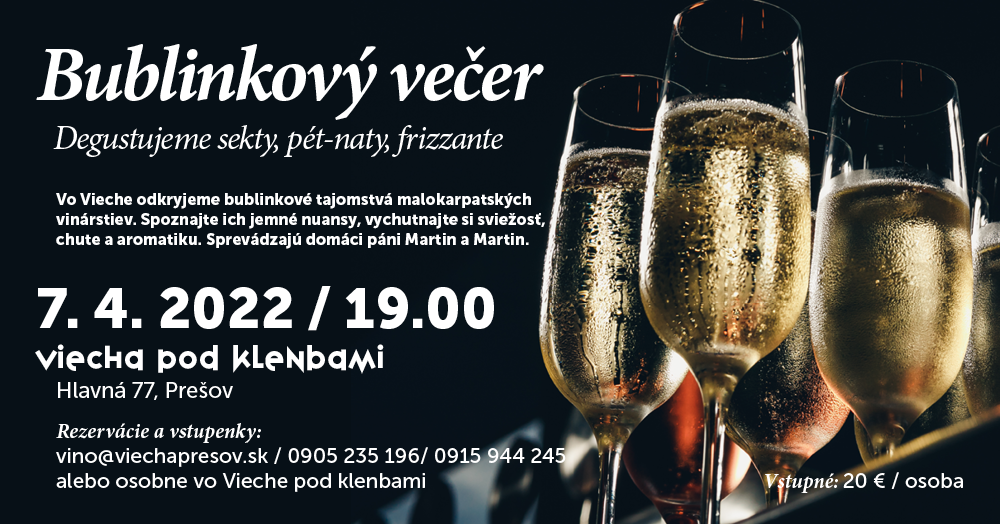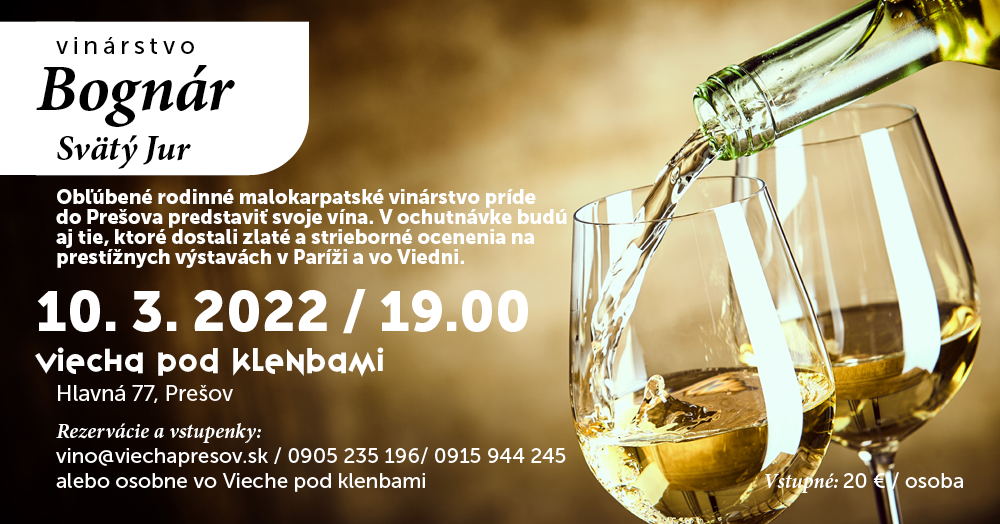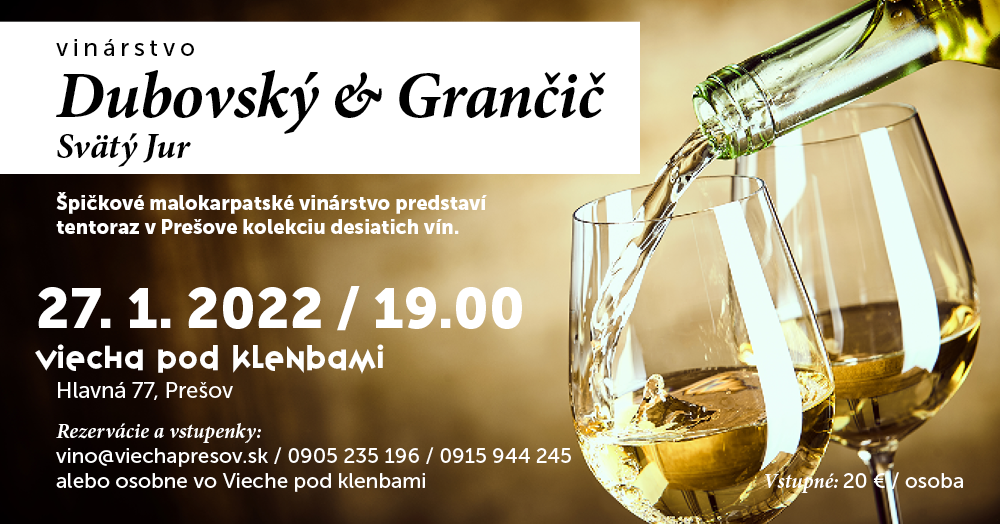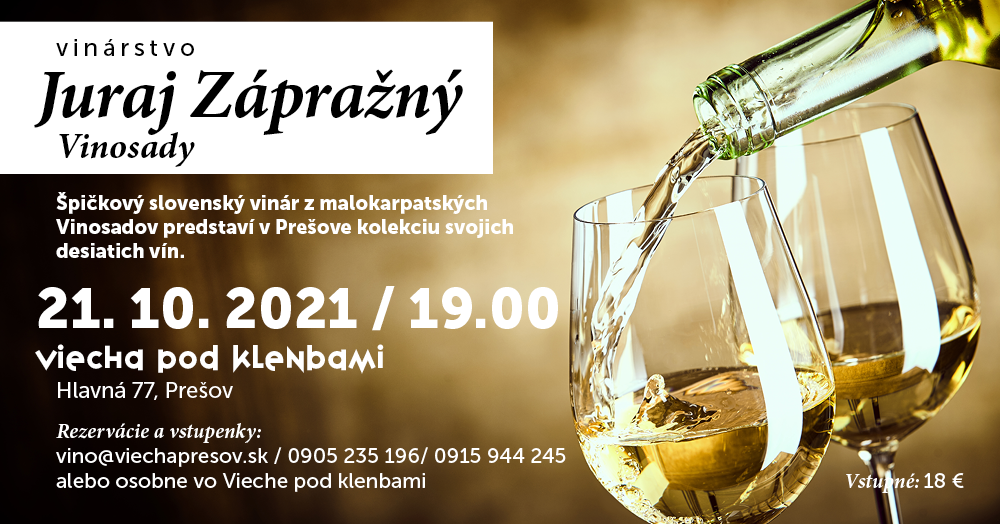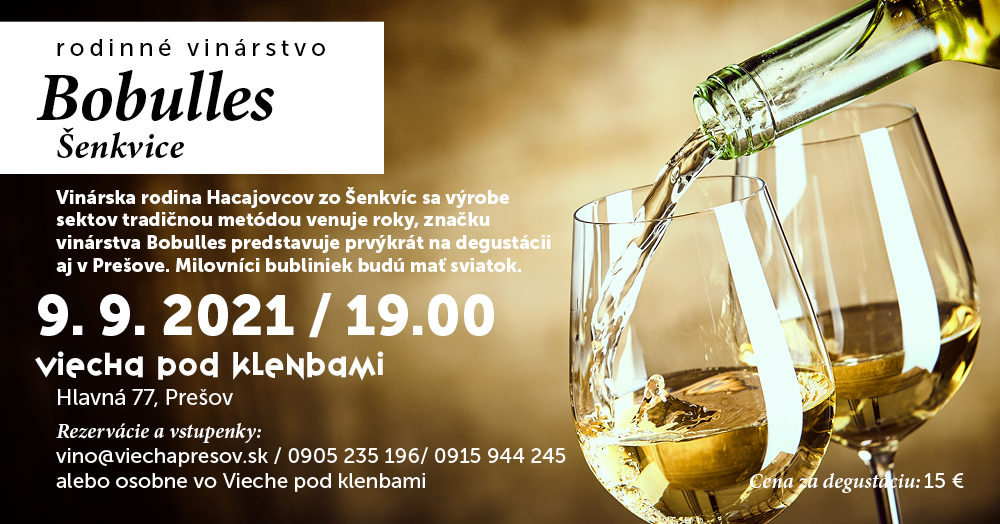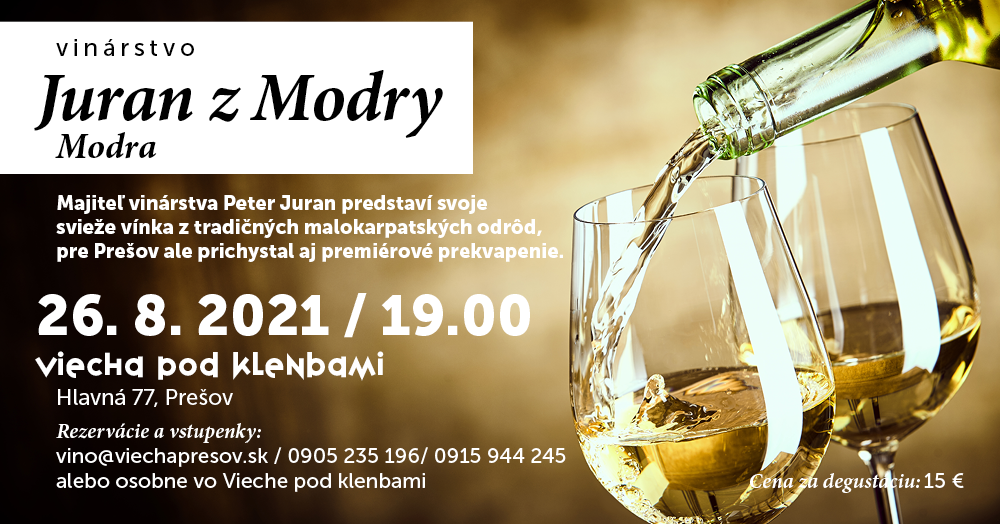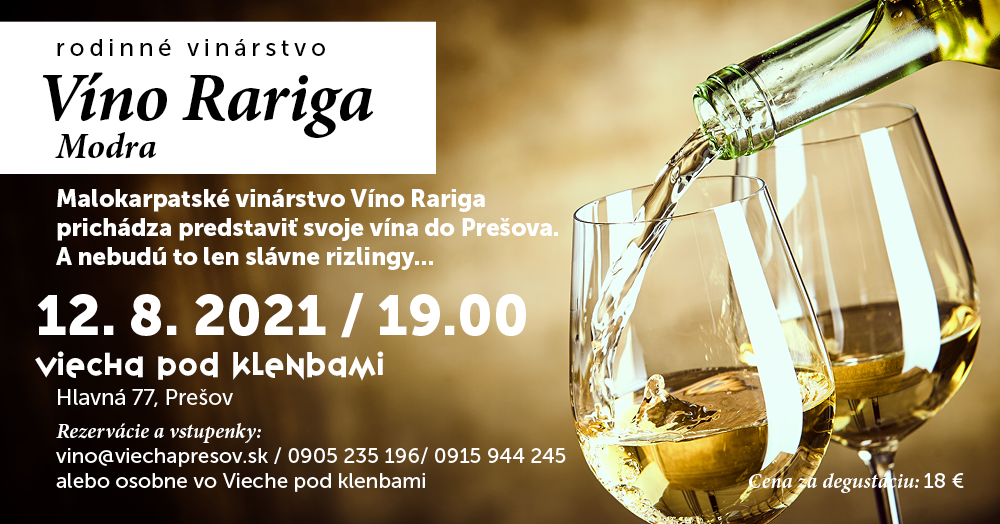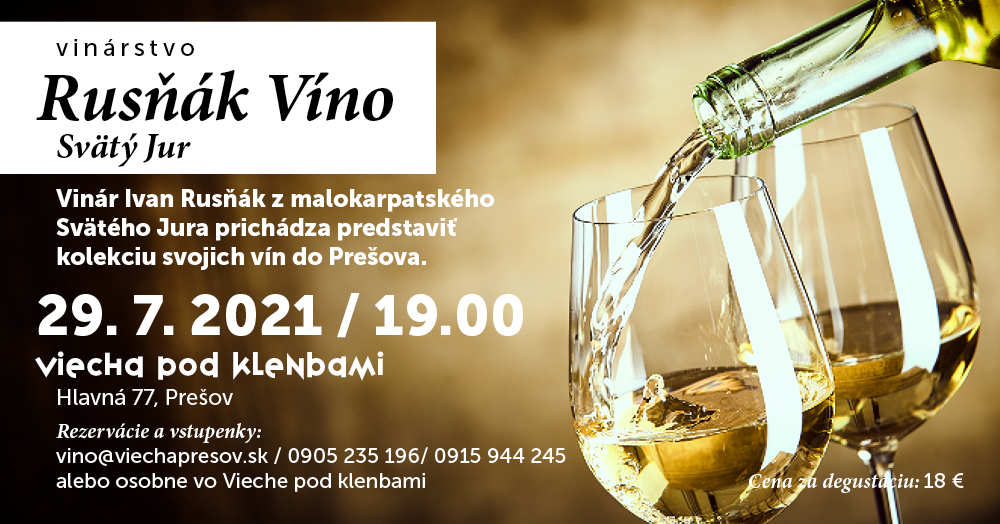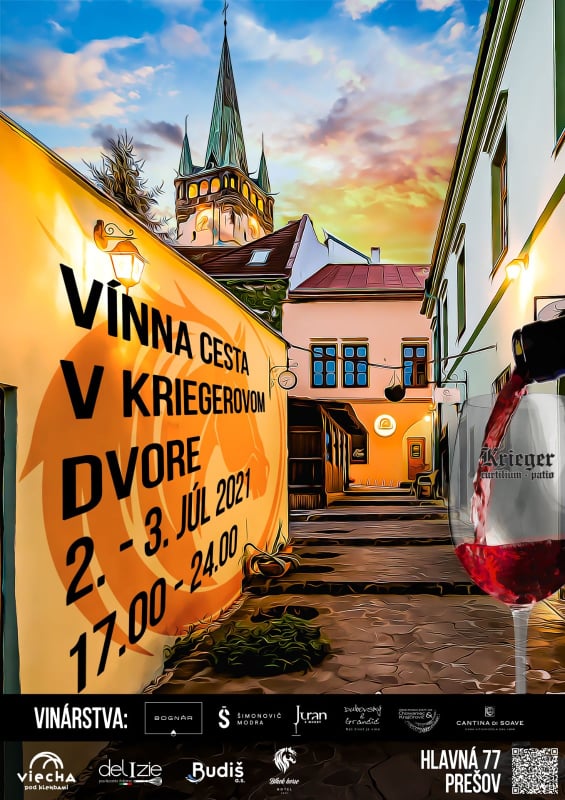 Vínna cesta v Kriegerovom dvore
2. – 3. júla 2021, po oba dni 17.00 – 24.00
Spoznajte jedno z najkrajších zákutí historického centra Prešova v symbióze s ochutnávkou kvalitných vín a dobrej kuchyne.
Nultý ročník festivalu Vínna cesta v Kriegerovom dvore bude počas dvoch dní, 2. a 3. júla 2021 od 17. do 24. hodiny v nádvorí na Hlavnej 77. Vchod je aj z Jarkovej ulice. Festival sa snaží pripomenúť aj dávnu tradíciu obchodu s vínom v Prešove, spája históriu, gastronómiu a kultúrny rozmer.
Predstaví sa päť slovenských vinárstiev z Malých Karpát a produkty troch talianskych vinárstiev. Okrem toho predstavia svoju ponuku aj dve organizujúce prevádzky – Vináreň a vinotéka Viecha pod klenbami a Cukráreň Delizie. To všetko podfarbí živá hudba.
Vstup pre záujemcov bude cez brány z oboch ulíc, na mieste si kúpia set, ktorý bude obsahovať degustačný pohár s taštičkou, tombolový lístok a informačný materiál v cene 3 eurá.
Zúčastnené vinárstva – Slovensko: Bognár (Sv. Jur),
Dubovský & Grančič (Sv. Jur), Chowaniec &Krajčírovič (Sv. Jur),
Juran z Modry (Modra), Šimonovič (Modra).
Prezentované vinárstva – Taliansko: Ilauri, Schola Sarmenti, Colesel (v prezentácii Cantina di Soave).